Cross Border Specialists
Providing Transportation Solutions Throughout Western Canada, Alaska and the Lower 48 States
Contact Canusa Today
OUR SUCCESS IS IN THE NUMBERS
let's get started
About Canusa

Our mission is to provide our clients with professional flat-deck transportation solutions that enable timely pick up and delivery of their products. One call is all it takes to get your product moving in the right direction.
Our team of professional drivers, dispatchers and logistic technicians are here to fully facilitate all your trucking requirements. Canusa is a CTPAT and PIP certified company, ensuring your product is safe and secure, whether it's travelling across Canada or crossing our shared border into the U.S.
Client Testimonials
WHAT OUR CUSTOMERS SAY

"I have been benefitting from my relationship with Canusa Transportation for over ten years. The reasons for this are many: Very proficient team of dispatchers – they respond quickly to your requests for trucks, with up to date knowledge of the status of their fleet and availability. Trucks are properly maintained – you feel good knowing your product is arriving to your customer in a Canusa truck. Drivers are excellent, and work well with your loaders to maximize your payloads. Trucks arrive for your load appointments on time, and arrive at your customer on time. I do not "do business" with Canusa Transportation, I have a valued business relationship with a company that consistently provides great service every day of the year. Chris, Ryan, Darren and Taane kudos for the impressive work you do, and for being a valued partner to Metrie."

Michael Fournier
"Canusa Transportation assisted me in bringing an item up from the U.S. in June of 2020. They communicated well and helped me navigate through cross border transport, and safely and securely delivered my purchase. I would use them again and recommend them to anyone in need of a transport company."

Cory
transportation experts
Our Services

As a provider of logistics and transportation services across Western Canada, Alaska and the Lower 48 States, Canusa is ready to deliver for you.
More About Canusa Services

Outstanding Transportation Services
The best equipment and drivers to see your product through to its final destination.
Track Your Products
State of the art tracking software means you know where your product is at all times.
Service Locations
Serving Western Canada, Alaska and the Lower 48 States for over 20 years.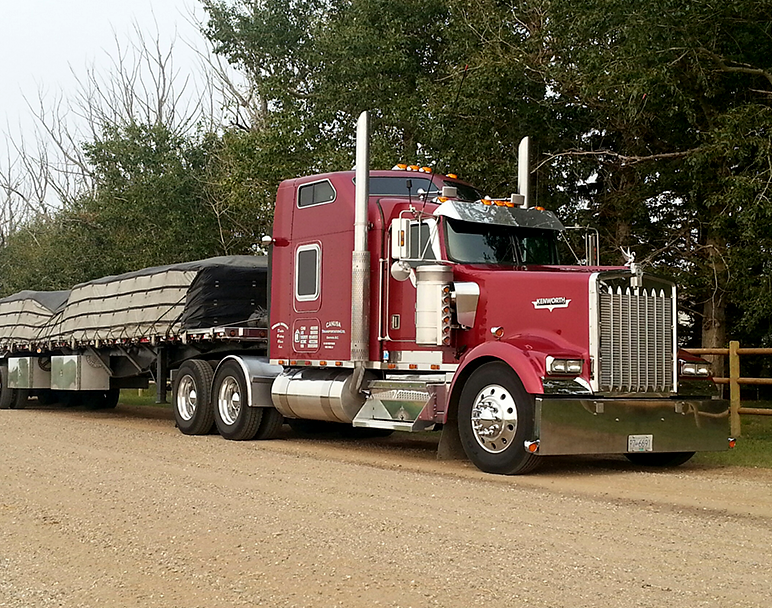 work with us
Join Canusa as an Owner/Operator Today

We're always looking for exceptional talent to join our team. We offer 85% of revenue to owners/operators, trailer rental options, a competitive bonus structure, and benefits.
JOIN OUR TEAM
We Want to Hear From You
Contact Our Team
We love to hear from our clients and potential new team members.
Toll Free: 1.866.495.2775
Phone: 1.250.495.2775
dispatch@canusatransport.com
Osoyoos, British Columbia